Business Loans
Key to cost-effective commercial credit is the interest rate. As experts in the commercial lending field, we have established the right lender connections and we have the negotiating power to ensure we can deliver those better rates for our customers. Review and compare our best current business loan rates as a guide when planning and contact us for one of our consultants to source a specific quote based on your individual requirements.
Compare Our Better Business Loans Interest Rates

Why Jade Finance?

Apply Online
The easy application process provides you with comprehensive information. Make a fully informed decision on your commercial loan.

Get Pre-approval
Save time, money, and worry - Get Pre-Approval for your finance. You'll be good to go when you find your dream venture.

Business Loan Specialist
With over 25 years of experience in finance, we have a reputation for negotiating great rates with same-day approvals.
Request Quote
Better Business Finance for Better Business Outcomes
Better businesses can be built through hard work and the skill, expertise, innovation and competence of the owners and operators. But very few operations will achieve targeted outcomes and genuine success without the support of effective funding. We provide better funding solutions to assist all types of operations to build a better enterprise. As an Australian company, we know the aspirations and expectations that operators have for their ventures. We know that many rely heavily on credit as integral to the viability of the operation. With over 25 years in commercial lending and specialising in asset acquisition credit, cash flow support and other forms of funding, we have the lender connections, resources, expertise and the enthusiasm to support you to achieve your goals with better funding. If you want to build a better commercial operation, talk to us about better funding.
Find Better Tax Benefits with Asset Acquisition Finance for Business
At the core of acquiring assets is the need to achieve an expected return on that investment and that the purchase does not put pressure on cash flow. Our consultants are across all elements of the funding process to ensure the most cost-effective offer is secured and that customers receive the appropriate tax benefits. We stay up-to-date with commercial funding and asset acquisition tax rulings and structure funding to deliver the benefits that will drive productivity and achieve ROI. Funding is sourced for all types of trucks, all types of equipment used by a commercial entity and for all types of commercial vehicles.

ROI targeted asset funding for all plant, machinery, equipment, new and used.

Plant and Machinery Loans
Engineering, industrial, logistics, agricultural operations.

Truck Loans
Individually sourced credit to purchase heavy, medium, light duty vehicles, with and without trailer, new and used.

Prime Mover Financing
Financing for Kenworth, Mack, Scania, Volvo and all leading brands.

Best rates for SUV, utes, cab chassis, passenger car funding. New and used, EVs and traditional power vehicles.

Commercial Van Loans
Best terms and conditions on new and used models.

IT, Tech Equipment Finance
Loan options for hardware and software, single devices and entire installations.
Comprehensive Types of Loans for Business
Our funding products are comprehensive and inclusive for all commercial entities and for all requirements. We provide options and opportunities for operators to secure cost-effective credit to acquire assets, cover non-asset expenditure, support cash flow and to target more specific shortfalls and purposes.
Commercial Car Financing
Loans for Business Equipment
Truck Financing
General Business Loans and Financing
Refinancing Business Loans
Cash Flow Shortage Loans and Support
Targeted Loans for Business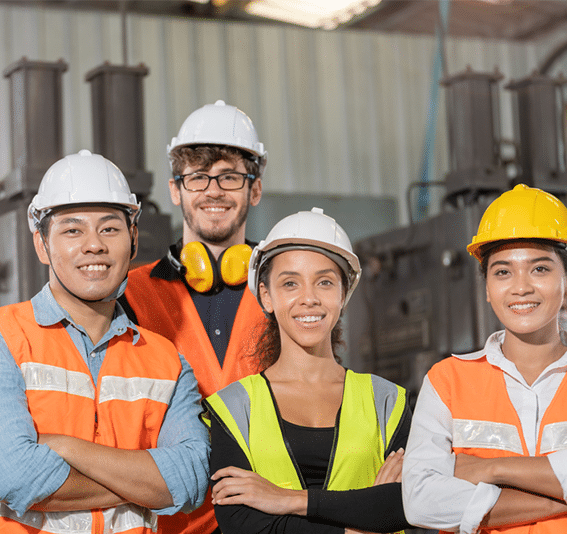 Get Estimates with Our Business Loan Calculator
A lot of planning and budgeting can be required with major asset acquisitions or when other funding support is needed. We provide an easy-to-use, free to use business loan calculator to ensure operators can quickly obtain the funding estimates needed to advance their plans. Any offer we source is based on your individual requirements and may vary from the calculator results. But this is an extremely helpful pre-application funding tool. Change any of the values to compare estimates for a range of different assets and to clarify what you would like in regard to credit term and balloon.
Find the Business Loan Facilities that Suit Your Business
To be better and to deliver better outcomes, commercial asset funding has to work with the structure, tax approach and accounting methods and practices of the entity. We have all the different funding products available to suit all types of Australian enterprises. All these products can be used to acquire assets including plant, machinery and equipment, trucks and vehicles. And we source every quote and offer individually with the best rates and better terms and conditions.
Chattel Mortgage Loans
Asset Lease
Rent-to-Own
Commercial Hire Purchase
Fixed better interest rates
Fixed negotiated terms
Fixed workable repayments
Balloon, residual, buyback options
No deposit business finance
Finance for Business Solutions to Achieve Better Outcomes
Commercial operations require a range of funding solutions outside the area of asset acquisitions. Whether cash flow support is needed on a short or long-term basis; credit needed to pay for non-asset goods and services; or solutions are needed for specific problem areas, we have the commercial credit products to deliver better outcomes.
Our consultants work closely with each customer to structure a credit solution which is targeted to individual requirements and to achieving the required results.
Business Overdraft – best rates to address short-term shortages or as a long-term line of credit.
Unsecured Business Loans – negotiated terms to cover a wide range of expenses.
Secured Business Finance – specifically sourced and structured to suit the specific purpose.
Insurance Premium Funding – easily deal with those large insurance premiums with an instalment plan.
Debtor Invoice Funding – deal with slow-paying customers and achieve workable cash flow levels.
Refinancing Loans for Business – rework existing commitments to achieve a better outcome.
Get Financing Solutions for Self-employed, Small & New Businesses
We're an Australian commercial credit broker and we fully support individuals that venture into working for themselves or setting up a small operation. Where some lenders may not have the credit facilities to provide cost-effective solutions for smaller enterprises, we do.
Our broker-style lending services are not exclusively available to large companies. Our services are available for all operators whether just starting out, with small turnover, of a small size or with other issues that prevent workable solutions being obtained from banks and some lenders. To find out how we may support your venture, give us a call.
SME Business Loans
New Business Loans
Finance for Startup Business
Small Business Finance
Low Doc & No Doc Business Loans
No Financials Business Loans
No Credit Check Business Finance
Fast Settlement on Finance to Purchase a Business
Buying an existing commercial venture and need funding? We provide expert services in sourcing and structuring funding to suit the specific, and sometimes unique, buyer requirements. We work with buyers of all types of establishments including caravan and holiday parks; hospitality venues; petrol stations; retail outlets; general commercial operations and all types of industrial companies. Complex acquisitions are handled expertly to ensure fast and efficient settlement.
Buy Business Finance
Business Purchase Loan
Business Acquisition Finance
Straightforward and complex transactions handled expertly
Individually structured terms to work with long-term plans
Online Access to Better Business Loan Broker Services
Over our 25 years as a commercial business finance broker, we have established a reputation for being ahead of the curve, especially in relation to embracing technology and innovation. To ensure all types of customers in all locations can easily access our services and to ensure time efficiency, we provide online access to our services. Phone service is of course always available for those that prefer or require a discussion around their requirements.
Request a business finance quote online.
Apply for a business loan online.
Compare rates, calculate estimates online.
Get Financing for Business Expertise – All Industries, All Enterprises, All Australia
With an all-inclusive approach, we don't confine access to our expert services to any one type of funding, one industry sector or even to one type of enterprise such as large companies. All types of operations in all industries across Australia can access our expertise to obtain better rates on commercial funding. We work with customers in all areas of Australia, from the CBDs to the regions, to agricultural operations across all states, to remote mining and infrastructure projects and all points in between.
Our consultants are fully trained and qualified and we know financials. We're equipped, skilled and knowledgeable to negotiate the best rates and structure better funding that meets the specifics for all types of commercial purposes for all enterprises. We appreciate that the credit term and any conditions attached to a funding deal can be as critical as the rates. That's why we cover all aspects,  every detail of the funding, to ensure not only competitive rates but flexible terms and workable conditions.
Working with us is easy as each customer is designated a consultant with experience in their field to handle their requirements. All discussions are completely confidential as we work through the options with you and source the most suitable offer that will work for your operation.
Our experience extends across all Australian industries including:- commercial construction and residential building; medical and health sector; mining and resources sectors; fitness industry; agricultural and farming; hospitality and catering; professional services; transport and logistics; retail; cleaning and laundry services; IT and tech services; landscaping, forestry and land management; earthmoving and civil works; and many others.
Business Loans Australia Wide.
Financing Business in Sydney, Melbourne, Brisbane, Adelaide, Perth, Hobart, Darwin.
Business Loans for operations in NSW, QLD, VIC, WA
Fast Non-Bank and Bank Business Loans – Better Lender Selection
While better rates and flexible terms are critical to the cost of funding, the choice of lender and having access to the most suitable lenders can determine the rate and the terms. Banks and non-bank lenders operate to their own guidelines and approval criteria. Rates vary with lenders and can vary for different industries and for enterprises with different profiles.
We provide access to a better selection of lenders, both banks and through the non-bank lending sector. Our longevity in the commercial lending sector has enabled us to achieve accreditations with more than 80 lenders including non-bank lenders that specialise in key industry sectors.
This access can be vital to operators achieving an outcome that is specifically suited to their industry, their enterprise and will work to achieve their goals. Our services are fully inclusive – from the initial contact by phone or online through to settlement. One of our consultants will be handling your requirements to ensure fast and efficient service to expedite your purchase.
We are trusted by 80+ lenders and thousands of customers that we have worked with across our three decades in commercial lending. Smart operators know that referring to experts is an important and integral part of running a successful enterprise. To utilise our expertise, experience and enthusiasm to source better funding and success, simply give us a call or connect online.
Providing access to 80+ lenders.
25+ years of experience.
Australian owned and operated finance broker.
Specialist Business Broker Services.
Fast, efficient service.
Better rates, better terms and overall better financing outcomes.
Apply Online for Fast Loan for Business Approval and Settlement
Using our expert services to source your funding does not mean additional stages or complexities to the process. We actually streamline the process of sourcing credit and save our customers time. Our direct connections with the right lenders ensure we can source quick quotes and arrange fast approvals. We have acquired a reputation for not only our better rates but our same-day credit approvals.
Applying for funding is a simple process. You can complete the application online or discuss it with us over the phone. An ABN is required for all commercial credit applications but being registered for GST is not an essential requirement. Applicants will be required to provide financials which may include tax returns, BAS returns, annual accounts, profit and loss statements and similar. Sole traders and some small enterprises may be requested to provide personal financials also.
Where all the financials are not available, speak with us about our low doc and no doc options.
Apply for business loan online.
Quick business finance quotes.
Fast approval – same day, 24 hours
Prompt business financing settlement.