Better finance.
Better loans.
We will not be beaten on interest rates.

No impact on credit score
Low rate finance
What type of loan do you need?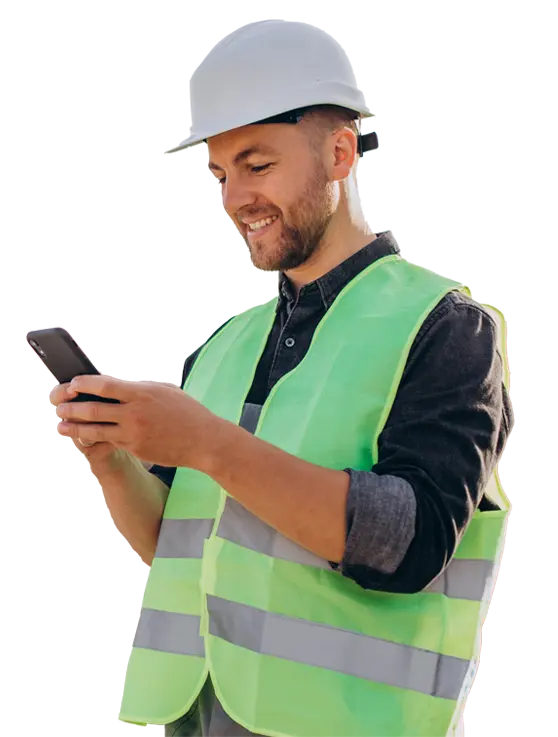 Our customers
love us
Google
Facebook
How it works
We make it simple for you.
Step 1.
Submit your details
Answer a few simple questions to get your Free Quote.
Step 2.
We get to work
We'll hunt down the loan of your choice with great rates, and you provide the supporting information.
Step 3.
Choose your loan
We work with your chosen lender. You'll simply need to sign.
Step 4.
Get started with your financing
Your lender settles the loan. Easy!
We beat the biggest banks.
Lowest rates guarenteed.
Why you will love
Jade Finance
Our total focus is achieving better interest rates and better loans for YOU.
Request Qoute

Direct access to broker-exclusive finance sources
Jade Finance sourcing and providing a comprehensive range of business finance and personal loan services for both business owners and operators and individuals.

All types of business – SMEs, owner-operators, sole traders, large corporates - and private individuals of all ages and profiles are welcome to use our services.

You save time
Your Jade Finance consultant will do all the work for you. Assessing the loan options that meet your requirements from our vast lending panel and delivering you a better loan offer for your consideration. We save your valuable time plus you have our invaluable and in-depth specialist expertise and vast experience working for you.

Competitive lenders Australia-wide
Jade Finance is accredited with all the major banks and many finance companies and non-bank lenders. With more sources to cover, we have more options to find you the best deal that meets your requirements. We give you access to banks that you don't even have an account with and non-bank lenders you may have never even heard of.

Our Specialist expertise working for you
As fully-licensed brokers, we provide specialist services to seek options for bad credit, low docs and no docs loan applications.
Personal Car Loans
Motor vehicle finance is one of the most competitive areas in the lending sector. Offers, promotions, deals and specials are widely advertised by car dealers, banks and finance companies to entice car buyers. Sorting out which car loan offer genuinely represents the best deal for you requires careful analysis. Jade Finance does all that for! No problems.
Jade Finance is a leading broker in the motor vehicle finance sector, accredited with many lenders so we have more choices to source you business car finance at better interest rates.
LOANS FOR CARS, UTES, SUVS, WAGONS, SEDANS, HATCHES, CONVERTIBLES, HYBRIDS.
BUSINESS VEHICLE FINANCE – LIGHT COMMERCIALS, SEDANS, UTES, WORKHORSES
LUXURY VEHICLES – FAMILY CARS – WORKHORSES – OFF-ROAD 4X4 – EVS
Whether you're buying from a new or second hand car dealer, a private seller or at auction, Jade Finance can arrange you a better car loan based on our cheap interest rate guarantee.
Loans are structured to suit your individual requirements with terms negotiated to suit your weekly budget or work with your business cash flow.
Cheap Interest Rates
Fixed Interest Rates
Fixed Loan Terms
Secured Personal Car Loans
Unsecured Personal Loans
Tailored Business Car Finance Packages
Your Jade Finance consultant will handle the entire car loan process with our streamlined service to assist you to get behind the wheel of your new drive as fast as possible with the cheapest car loan. We can arrange a pre-approved loan so you're organised before discussing price with the seller or heading to the auction. Find out more about Jade Finance Car Loans or Apply Now!
As a specialist marine finance broker, Jade Finance is accredited with a network of lenders that specialise in boat loans and marine finance. With our expertise in the area, our in-depth knowledge of the boating sector and our lender connections, we're at the helm when it comes to charting a course to a boat loan that best suits you and your vessel.
Cheap Interest Rate Boat Loans Now Available! 
We achieve cheaper interest rates for our boat loan customers because we know which lenders offer the best loan deals on various types of boats and we negotiate harder with them on your behalf. While most banks and finance companies have set rates and won't budge, we have access to lenders that are more competitively minded and have greater flexibility to negotiate on rates and terms.
Jade Finance – Your Leisure and Lifestyle Finance Broker
Loans for power boats, trailer boats, speed boats and runabouts.
Loans for sailing boats, recreational and yachts.
Luxury cruiser finance and tailored business charter vessel finance.
Jet Ski and wakeboard boat loans.
Loans for houseboats – stock models and custom, built-to-order vessels.
In the market to buy a boat? Click straight to our boat loans information to see how Jade Finance can assist you with a great boat loan to add more pleasure to your boating leisure.
Cheap Truck Loan
Jade Finance are the experts when it comes to sourcing cheap trucks loans for all types of trucks for all types of truck owners. Our access to industry-only lenders that specialise in truck and heavy equipment finance gives us the edge in getting the best deals for our customers. These lenders are traditionally more competitive than the banks and for Jade Finance customers that means – better interest rates and cheaper truck loans.
Better Rates on Rent-to-Own Truck Loans
Better Rates on Truck Leasing
Better Rates on Truck CHP
Better Rates on Truck Chattel Mortgage
Used Truck Loans
Fixed Interest Rates
Fixed Loan Terms up to 7 years
Our consultants will structure your loan to best suit your requirements, whatever your business set-up and special circumstances. Even if you've been turned down by the bank for a truck loan, Jade Finance may be able to assist you.
Finance for owner-operators, SMEs, sole traders, large companies
No Docs and Low Docs Truck Loans possible
ABN-only loan options
Our cheap truck loans are available for truck only and truck-trailer combos, both new and used vehicles and the loan process is streamlined and easy. Your personal Jade Finance consultant will handle sourcing you the cheapest quote, the application processing and assist with the paperwork to save you valuable time and save you money over the term of the loan.
For more information on truck loans or just give us a call for an obligation-free discussion. 1300 000 008.
Camper Trailer & Motorhomes Finance
One of the greatest appeals of the caravan lifestyle is the freedom and flexibility it offers. But if you've purchased your caravan with a loan that is over-stretching your weekly budget and tying you down – that freedom and enjoyment may be short-lived.
Jade Finance provides finance that is structured to suit the lives and lifestyles of our caravan customers and based on our better interest rates. Whether you're buying an off-road or an on-road caravan, camper-trailer or motorhome, Jade Finance will keep your caravan loan on track with your adventure plans.
New and Used Caravan Finances
Loans for Motorhomes and 5th Wheelers
Off-Road Caravan Finance
Toy Hauler Loans
Cheap Camper Trailer and Pop-Top Loans
We're known as the leisure finance specialists because we offer better rates and better loans on all types of caravans. Our consultants take the time to understand your needs and source you the loan that best meets your requirements.
If you're looking to enjoy the freedom and flexibility of the caravan lifestyle, discover how Jade Finance can assist. For more information on caravan finance.
Acquiring new equipment and machinery is usually a major business decision with the focus on ensuring the entire purchase price and finance deal package will work towards delivering you a positive outcome. Jade Finance specialises in equipment finance as we have access to expert lenders in this sector that consistently deliver our customers the most cost-effective finance deals.
Cheaper Interest Rate Loans – Specialist Equipment Loans
With the high price of many types of equipment, we focus on achieving the cheapest fixed interest rates to reduce the overall cost of the finance. With some loans in this category stretching over 7-10 years, that cheaper rate we achieve for you at the outset can add up to a significant cost saving over the finance term compared with what you may be offered elsewhere.
Rent-to-Own Equipment Finance
Equipment Leasing
CHP for Machinery
Equipment Chattel Mortgage
Fixed Interest Rates
Fixed Loan Terms up to 7 years
Tailored Equipment Finance for All Types of Businesses in Many Industries
Medical and health sector finance
Finance for the farming and agricultural sector
Heavy equipment loans
Earthmoving and civil works equipment finance
Construction and building equipment finance
General business equipment loans
Specialised solutions for small business
Solutions worked through for low docs and no docs options
Jade Finance is YOUR equipment finance specialist that works for YOU. If you want your machinery and equipment to do its best work for you, talk to us about a better equipment finance deal
If you're upgrading, replacing, innovating, pivoting, expanding or resourcing for new projects, find out more about the equipment and machinery options and offers we have available.
Motorbike Finance
Whether you've got your eye on a street bike, a tourer, an adventurer, a dirt bike, off-road, a bobber, enduro, motorcross, racer or a classic, Jade Finance can source you a quote for a cheap motorbike loan. Our finance broker services are available to individuals seeking loans for all types of rides and we consistently achieve better motor cycle loans for our customers.
Motorbike Finance at Better Interest Rates
While you focus on what set-up you want for your ride, your Jade Finance consultant will be focussing on negotiating you the best interest rate on your bike loan. We negotiate hard with the banks and lenders using our strong bargaining power to get the rate down to corner you the best loan.
Loans for All Motorcycle Makes and Models
Whether you're after Harley Davidson Finance, a loan on a Yamaha, Suzuki, BMW, Honda, Kawasaki, Ducati, Triumph or a new Sherco, Jade Finance offers Secured Bike Loans and Unsecured Personal Loans for new and used bikes.
If you're in the market for a new ride, see how Jade Finance can assist with the right loan gear.
How we have helped Australians like you
Huge shout out to Scott Clapham! From start to finish, you can't fault him. He is quick, thorough and explains everything properly. The ease of the process was fantastic and I never had a chance to follow up on how anything was going because Scott would call me first with any updates. Got my loan across the line with speed and ease and a much better rate than I was offered anywhere else. Thank you very much for all your help, we will be picking up our camper trailer in the next few days!
Daine was prompt and professional and made the process seamless and uncomplicated. I would highly recommend Daine, Richard and the Team at Jade Finance for any of your Personal finance needs. Sincerest thanks from our family.
Chargedauto1
11 June 2023
Josh was great to deal with, understood what I wanted and my particular situation. Found a suitable deal which met my requirements very quickly. Great communication.
peter van echtelt
4 June 2023
thanks Josh for making my boat loan a great experience i appreciate the hard work and the updates and the help you gave me no matter the questions I had ,definitely be calling you guys when i need to take out another loan
Very Happy with Ezra, Swift and honest, will use again in the future
Exceptional service, Graham Scott was really Easy and friendly, and really does try to find the best for you
Office Teddy & CO FUNLAND!!!
22 April 2023
Matt offered us a great service for 3 of our company's vehicles. And we will go back for the 4th Highly recommended
Micayla Norris
19 April 2023
Josh and Jay helped me for finance for my new car. I had never purchased a brand-new car before so wasn't quite sure of the process. It was unbelievably quick and easy - had an approval as soon as I supplied the few documents required. Josh was extra helpful - happy to always give me a quick ring if I had any questions. Super pleased with the experience and will definitely be coming back for our next car :) Thanks again guys.
This is the second time I have used Jade finance to per cure a loan & they have very easy to deal with, Chris Fahy is an excellent person too deal with, I will use again if needed. 😀
Matt was great to deal with and provided excellent customer service to us through the whole process. We would highly recommend Jade Finance and will definitely be a returning customer. Thank you guys.
Settled a loan but need help?
Jade Finance simple fast approval application process quickly delivers back all the information you need to help you make the right choices on your finance needs. We pride ourselves on delivering better loan interest rates. Simply you will find our loan packages hard to beat.