Best Semi Truck Loans with Specialist Brokers
We're expert truck loan brokers in heavy vehicle lending for both new and used models from all leading manufacturers and have a track record for securing the best rates and overall best outcomes on prime mover funding. Speak with us even before ordering your heavy vehicle so your funds are locked-in and you can specify your vehicle to suit the funding.
Compare Our Low Interest Rate Semi Truck Financing

Why Jade Finance?

Apply Online
The easy application process provides you with comprehensive information. Make a fully informed decision on your truck loan.

Get Pre-approval
Save time, money, and worry - Get Pre-Approval for your finance. You'll be good to go when you find your dream truck.

Truck Loan Specialist
With over 25 years of experience in finance, we have a reputation for negotiating great rates with same-day approvals.
Request Quote
Compare Our Low Interest Rate Semi Truck Financing
As specialists in prime mover funding, we are acutely aware of the need for operators to secure the lowest interest rate on their funds. With our access to over 80 lenders, we have the resources to provide low rates to reduce repayments and overall investment costs across the full selection of credit facilities. Individual rate offers can vary but our current
low truck loan rates
can be used when planning and budgeting and comparing vehicles and credit products. Call us or request a quote online for your exact rate.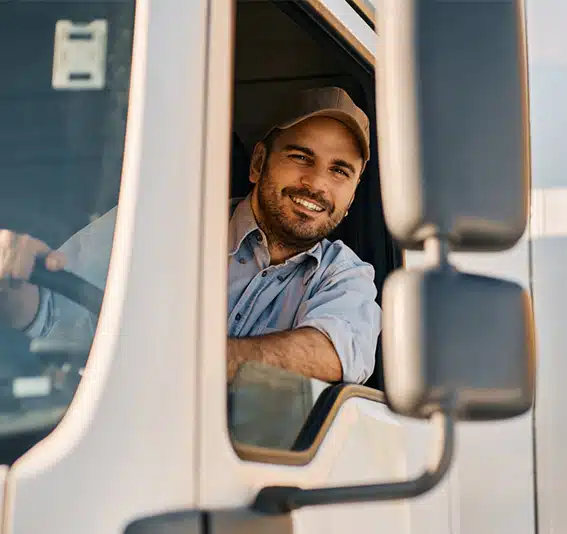 Fast Semi Truck Financing Approval – 24 hours!
Apply now and many operators can receive approval in 24 hours. If buying second hand prime movers at auction, speak with us before the event to be approved and ready to bid on the day.
Request a Quote

Quick quotes, fast approvals.

24 hour approvals.

Pre-approved prime mover funding.
Get Quick Estimates with Our Semi Truck Finance Calculator
Our online
truck loan repayment calculator
is a must-use resource to help with making those critical price-sensitive investment decisions. Use this device, free of charge, to compare repayment estimates on different models, to compare new with used vehicles and to prepare a plan as to the way you would like your prime mover funds structured. The device empowers operators to get instantly receive estimated repayments based on the data that they enter. The credit amount can be changed to reflect the different purchase prices of vehicles being considered. The term and balloon can be changed to see how a longer or shorter time to repay the commitment changes the repayment amount. Estimates only can be calculated as the exact rate and any conditions will be subject to application approval. Calculate estimates now and then call us for a quick quote to clarify your specific offer.
Easy to use prime mover funding calculator.
Plan, compare, prepare with credit calculator.
Instant estimates for quick decision making.
Types of Semi Truck Finance Available – Australia-wide
Operators across Australia can utilise our services for the complete selection of prime mover funding facilities. New and used models from the leaders in prime movers with all configurations and fuel systems can be funded with the operator's choice of product.
The options have differences in features which relate to accounting and taxation measures. These include if suited to enterprises using the accruals or the cash methods of accounting; how GST is treated; when and how a tax deduction can be made; if the prime mover is listed on the balance sheet or not; ownership of the heavy vehicle during the term of the funding; and the interest rate. The choice of credit facility can be crucial to an enterprise achieving its objectives. We strongly recommend that operators discuss this decision with their accountant.
All credit facilities secured through us will include a fixed interest, a fixed term of up to 7 years, options for balloon, residual and buyback and a fixed repayment schedule. All elements of the funds are negotiated by our brokers to achieve a solution which works with our customer's cash flow expectations.
Chattel Mortgage
Lease Semi Trucks
Rent to Buy Truck Loans for Semi
CHP for All Makes and Models
New, reconditioned, used truck loans
Financing all fuel system prime movers
Fixed interest rate, fixed repayments, fixed terms.
Australia-wide expert prime mover funding services.
How to Work with Jade.Finance – the Semi Truck Loans Specialists
Carriers in all industries, with all types of enterprise set-ups can use our expert brokers services to secure funds to purchase their prime mover. Regardless of your payload – livestock, vehicles, general freight, whether you're a sole trader owner-operator or a large fleet operation, the process of working with us is easy, fast and hassle-free.
At the initial point of contact – by phone or online, each customer has one of our brokers with experience in their sector assigned to source their funding. With our use of the latest technology and our extensive lender base, we quickly match customer with lender. An individual approach is taken to negotiating with the lender on the lowest rate and the most workable and preferred funding structure for each customer.
When any offer is accepted, our brokers process applications and arrange settlement. Approval can be obtained prior to making the final prime mover selection. This can be advantageous as it provides clarity around the funding amount approved to enable buyers to configure their vehicle to suit not only their operational requirements but their approved funds.
We have over 80 lenders in our lender panel. These include the major banks as well as specialist heavy vehicle non-bank lenders and lenders with specialities in certain industries. Our resources, experience and expertise have been assisting carriers across Australia to achieve cost-effective prime mover funding for over 25 years.
Specialist prime mover lending brokers.
Australian-owned, operating Australia-wide.
80+ lender base.
Individually sourced and negotiated funding.
Sole Trader, Self-Employed, Bad Credit Semi Finance Options
As a specialist in prime mover funding, we cater to all types of operations including those that face difficulties in getting approved through traditional channels. Our brokers seek out the right lenders to suit operators with credit issues and those that do not meet the complete criteria for some banks and lenders.
Workable, cost-effective options are available so speak with us today.